Cosmeceuticals
New ways, new ideas, new formulations
In delivery systems Phospholipids can be used in combination with a wide range of non-pharmaceutical ingredients. Vitamins and other skin-nutrients can be formulated in liposomal form for dermal and transdermal delivery. Phospholipids open new pathways for actives in hair protection and growth stimulation.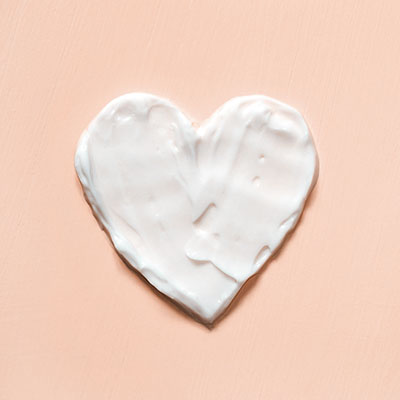 Benefits, advantages and new application ideas
The term "cosmeceuticals" was introduced about 40 years ago for cosmetics that have or claim to have medicinal properties. Today the word stands for products with dual use, both in cosmetic and pharmaceutical applications. Phospholipids are a typical example of cosmeceuticals: When used in pharmaceutical formulations they are declared as drug or excipient and in cosmetics they are listed as ingredient.
Cosmetic formulations may contain several types of phospholipids:
High-PC phospholipids with a content of Phosphatidyl Choline above 50 %
Sphingophospholipids
Ceramides
Increasing consumer awareness and demand is directed towards ingredients from natural origin, with clear focus on biomimetic molecules, preferably from plant sources. Phospholipids belong to these highly interesting ingredients. As lipid-rich, natural substances of vegetable origin they can be incorporated into the formulations of various cosmetic products, offering the following benefits:
Phospholipids are the building blocks of all biological cell walls.
They can be extracted from plant seeds (100 % natural vegetable origin) or from bovine milk, a 100 % natural product from a sustainable source.
They are GRAS substances (Generally Recognized As Safe) and have been available as reliable ingredients in food and pharmaceutical preparations for almost 100 years.
Their manufacturing process from basic crude Lecithins or milk conforms to GMP guidelines.
Phospholipids are standardized products with narrow specifications and Certificates of Analysis (CofA) guaranteed by the supplier.
Phospholipids are a key element in creating liposomes and liposomal formulations .
Purified phospholipids are cosmeceutical substances and can be applied in a wide range of formulations for the following properties/functions:
They are the only cosmetic emulsifiers of non-chemical origin
They are GRAS (Generally Recognized As Safe) substances.
They are certified by many organizations (Ecocert/Cosmos, Reach, Halal).
Their metabolic pathway is well documented.
They are functional and nutritional ingredients.
Areas of application
(without perfumes/fragrances)